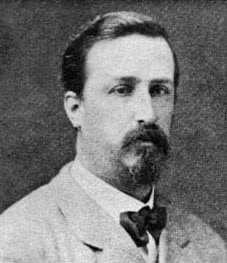 It is hard to say what has made so many people, for the last 100 years, feel that Sibelius's music is redolent of the cold winds and dark skies of the North, yet the impression is definitely hard to shrug off when we listen to this music. The opening, 
a slow introduction in which a solitary clarinet plays a sad tune over a soft tremolo 
in the timpani, strikes an austere and foreboding note:

The Allegro theme is passionate but terse; it grows into a grandiose statement, combined with a second idea that begins more subdued but undergoes its own remarkable transformation:

After a wonderful lyrical expansion, the Allegro theme returns triumphantly, and the 
second theme, now greatly excited, brings about an unexpected dramatic ending.
The opening theme of the second-movement Andante is simple, yet pro­found; a classical cadential figure, almost a cliché, sounds on two clarinets play­ing parallel sixths as never before (refer to musical example below). A second, fugal idea leads to the movement's first fortissimo passage. Then the music takes a step back, and the French horns sing a haunting melody against the Wagnerian "forest murmurs" of the violins. The opening theme returns, much more richly orchestrated; the sad song is gradually transformed into an agitated statement as the tempo is doubled. After the climactic moment, the opening melody returns in its original form.   

The Scherzo grows out of a brief melodic gesture, like several of Bruckner's scherzos. Interestingly, the elements of scherzo and dance do not completely alleviate that unique brooding quality that is so typical of Sibelius except, perhaps, in the brief fugal section. The Trio, slower in tempo, is domi­nated by horns, clarinets, bassoons, and flutes — instruments creating an atmosphere that is, in equal parts, pastoral idyll and mysterious oracle. A recapitula­tion of the scherzo follows. Check out this wonderful video of a performance of the Scherzo by the Frankfurt Radio Orchestra conducted by the 
23-year old Filipino-Finnish conductor Tamo Peltokowski:
First symphonies of selected composers, with their ages at time of composition:
Mozart: Symphony no. 1 (8)
Mendelssohn: Symphony no. 1 (15)
Schubert: Symphony no. 1 (16)
Glazunov: Symphony no. 1 (16)
Shostakovich: Symphony no. 1 (19)
Rimsky-Korsakov: Symphony no. 1 (21)
Dvorak: Symphony no. 1 (24)
Bernstein: Symphony no. 1 (24)
Prokofiev: Symphony no. 1 (25)
Stravinsky: Symphony in Eb (his 1st Symphony) (25)
Tchaikovsky: Symphony no. 1 (26)
Haydn: Symphony no. 1 (27)
Mahler: Symphony no. 1 (28)
Beethoven: Symphony no. 1 (30)
Schumann: Symphony no. 1 (31)
Walton: Symphony no. 1 (33)
Sibelius: Symphony no. 1 (33)
Borodin: Symphony no. 1 (34)
Vaughan-Williams: Symphony no. 1 (37)
Bruckner: Symphony no. 1 (42)
Brahms: Symphony no. 1 (43)